Welcome to the Space 2 Be
Space 2 Be is a dedicated large studio space for you to hire and have time out just for you. It is a newly renovated, insulated, fully air-conditioned, sound-proofed room that can be used for quiet time, meditation, yoga, stretching, martial arts, dynamic body training, dance or any kind of creative movement. It has high-impact sports grade carpeted floor matting that will give comfort to any joints. Your host Michael has 40 years of meditation, massage and movement experience to draw from, and can be hired as a unique personal coach, trainer or mentor if needed. Vera has a similar background and is available for women only groups if required.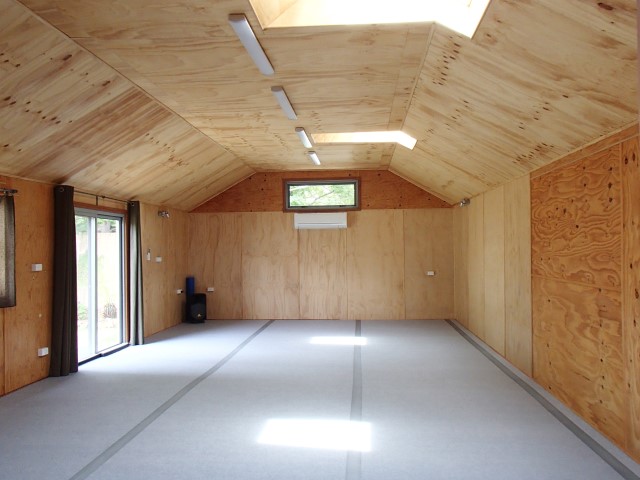 You can see Booking times, costs, availability and other services here.